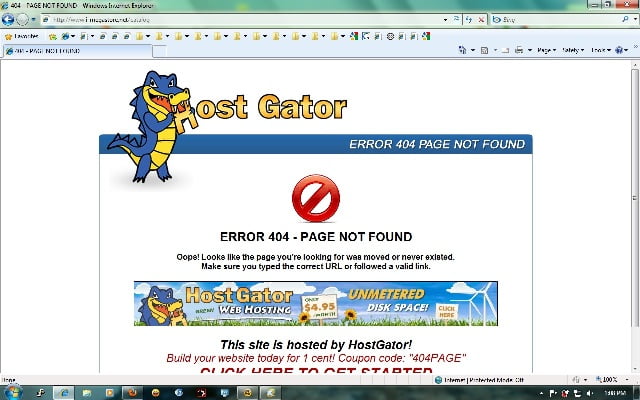 Internet Scammer boleh datang dalam pelbagai bentuk. Ada yang buat sistem macam MLM, tipu barangan, jual barang dengan harga tinggi berbanding harga pasaran dan sebagainya. Macam-macam cara dilakukan untuk menipu.
Orang kata alibaba.com sarang scammer, tak tahu lah betul atau tak. Tapi kat sini akau bukan nak mengulas pasal web tu. Aku nak ulas pasal penipuan kat Facebook.
Beberapa minggu lepas aku terpandang satu iklan yang menjual gadget di Facebook. Nampak macam menarik. Aku pun klik.
Iklan itu membawa aku ke satu web ecommerce yang menjual barang-barang gadget seperti telefon bimbit, laptop dsb. Yang lebih teruja harga barangan tersebut begitu murah gile. Bayangkan iPhone 3G yang aku idam-idamkan berharga RM1200. Hajat hati memang nak beli tapi aku tangguhkan dulu sebab lain.  Jadi aku cuma mendaftar sahaja sebagai pelanggan untuk memudahkan aku buat order semula kemudian hari.
Selepas seminggu, aku dengan member aku bercerita tentang telefon bimbit dan beliau kata beliau boleh dapatkan telefon kastam. Masa ini aku teringat tentang web ecommerce yang aku daftar tempoh hari. Apa yang aku dapati bila aku buka? Seperti diatas…. Web sudah tak ada.
Sebelum web ditutup, memang sudah ada pembeli gadget-gadget dalam laman web itu sebab senarai pembeli dipaparkan di bahagian kiri web. Dan lebih penting lagi, mereka juga menunjukkan gudang simpanan barangan mereka. Tak tahulah apa nasib orang yang telah membeli barang itu.
Berikut adalah email yang aku terima lepas daftar;
Dear Mr. XXXXXXX XXXXX,

We welcome you to i-Megastore.NET | Business Innovation Powered by Technology | Wholesale GPS, Camcorders, Laptops, Game Consoles, MP3 Players, Smartphones | Online Shopping Below Retail Price.

You can now take part in the various services we have to offer you. Some of these services include:

Permanent Cart – Any products added to your online cart remain there until you remove them, or check them out.
Address Book – We can now deliver your products to another address other than yours! This is perfect to send birthday gifts direct to the birthday-person themselves.
Order History – View your history of purchases that you have made with us.
Products Reviews – Share your opinions on products with our other customers.

For help with any of our online services, please email the store-owner: sales@i-megastore.net.

Note: This email address was given to us by one of our customers. If you did not signup to be a member, please send an email to sales@i-megastore.net.
Pesan aku, berhati-hatilah dengan iklan kat Facebook. Salah satunya mungkin Scam.
Kalo ada yang beli kat sini dan memang dapat barang yang dibeli, beritahu aku.