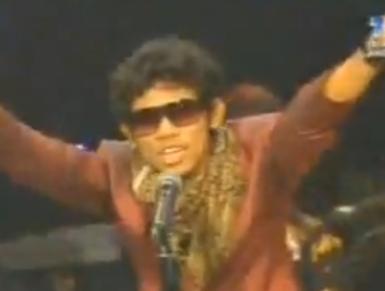 Bakat baru, Ahmad Nabil Ahmad, atau lebih dikenali sebagai Nabil, dipilih sebagai Bintang Paling Popular pada majlis kemuncak Anugerah Bintang Popular Berita Harian (ABPBH) 2008, yang berlangsung di sini, malam tadi.
Nabil, 26, yang meraih 127,524 undi, meraih gelaran itu selepas mengetepikan saingan empat artis lain yang mendapat undi tinggi iaitu Mawi yang menerima 55,080 undi, Datuk Siti Nurhaliza (29,676), Aznil Nawawi (18,864) dan kumpulan Meet Uncle Hussain (11,784).
Nabil memenangi hadiah utama kereta Nissan Sylphy 2.0L berharga RM109,000 tajaan Edaran Tan Chong Motor Sdn Bhd, barang kemas Rafflesia bernilai RM150,000 tajaan Rafflesia The Pearl Centre serta pakej penginapan bernilai RM8,000 tajaan Palace of the Golden Horses, selain trofi.
Beliau yang baru setahun bergiat aktif dalam industri hiburan tempatan selepas muncul juara Raja Lawak Astro musim kedua tahun lalu turut meraih kemenangan dalam dua kategori lain iaitu Artis Komedi Lelaki Popular dan Artis Baru Lelaki Popular.  [via]